See vacancies at Nordicom
Nordicom is a center for all needs in customer relations. Our ambition is to help the Nordics' leading brands with customer service, sales and back office. We are looking for you who are social and like to help other people, and at the same time are stimulated by problem solving. With us, you get the tools to develop your abilities, make a career and, above all, make a valuable contribution. Below you can search for our available jobs.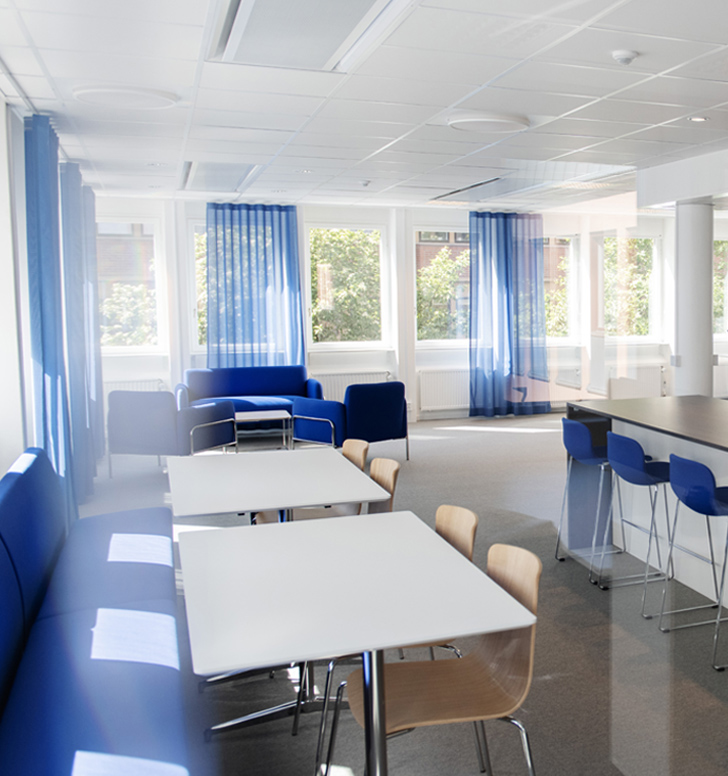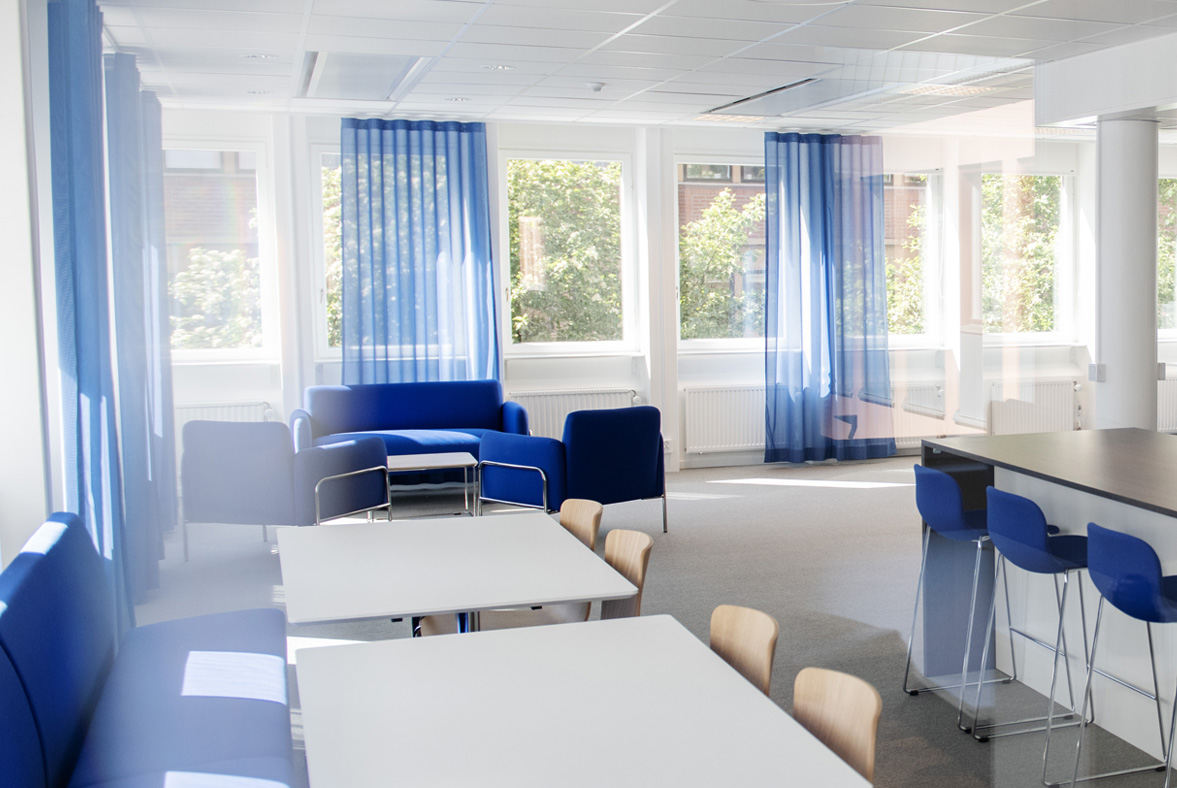 A workplace full of possibilities
Together we achieve something extraordinary
Teamwork
We work together and achieve common goals. In the Nordicom family, you have access to support and help from management and colleagues.
Freedom
Taking responsibility pays off at Nordicom. We offer different models where you as an employee can free up time and vary your work.
Possibility
Our goal is that within the Nordicom Group you will always find the next step in your career. Loyalty and performance provide opportunities to climb internally.
Comfort
We are a social workplace where socializing and activities are part of our everyday life. Expect to have fun at work!
Available call center jobs in customer service and sales
All people are good at different things. We help you identify your strengths
At Nordicom, there really is something for most people, regardless of what type of person you are, or what age and experience you have. We strive to be a workplace where positive attitude and a "can do attitude" are the most prized qualities. With that attitude, we can help you build on your skills and take the next step in your personal development and career.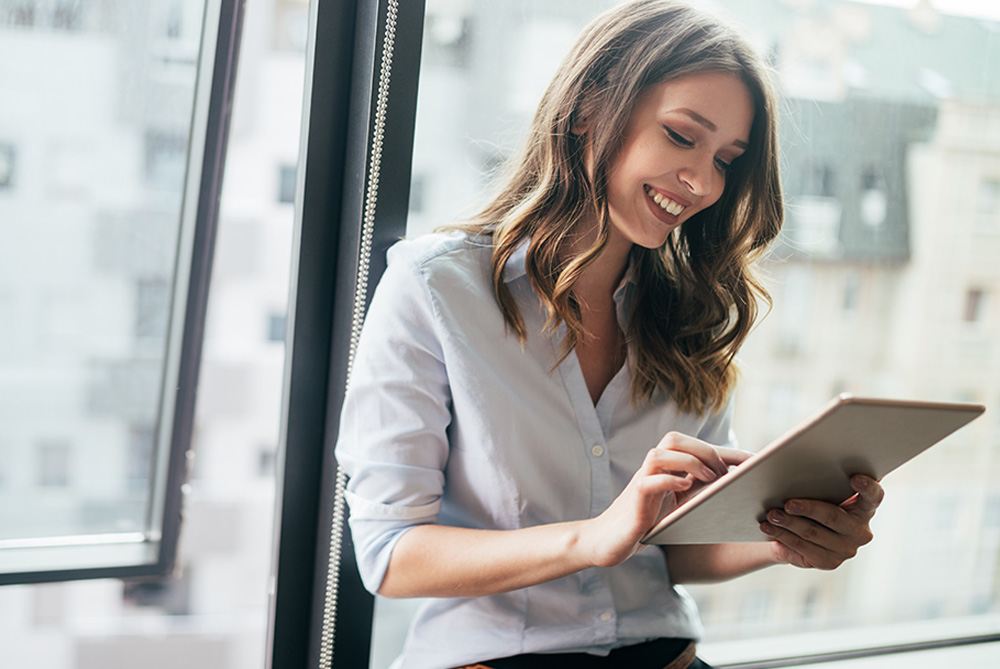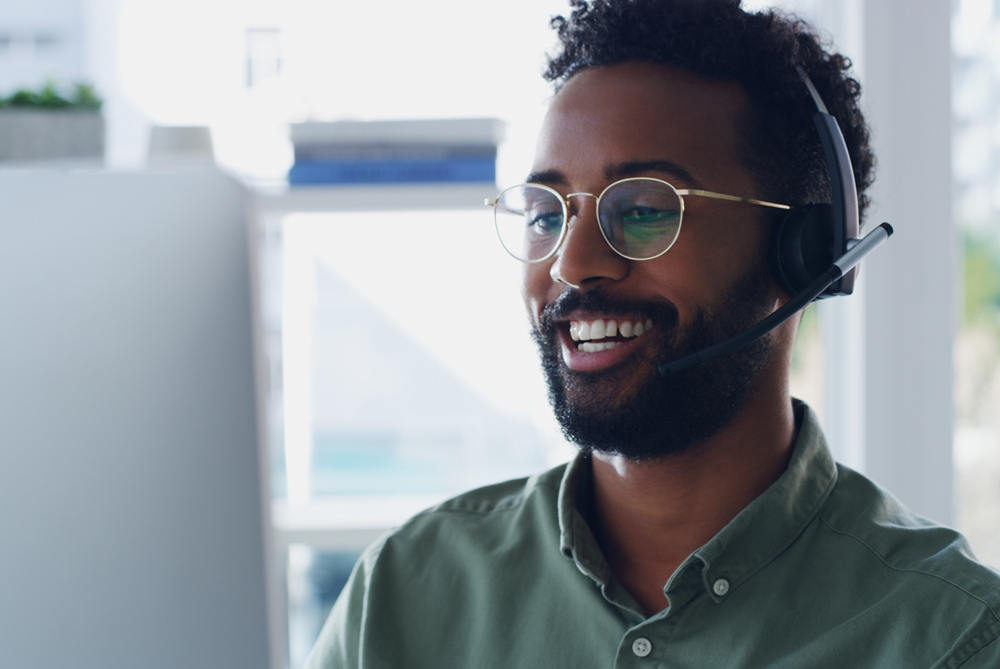 Advance within the company
An organization designed to create new internal career opportunities
At Nordicom, we care about your personal journey and would like to be your partner throughout your working life. We invest in you as an employee and give you the time to build a good foundation. You will learn to communicate with people, to have patience and empathy, learn the art of selling, and much more. When you are ready to take the next step in your career, there are opportunities to advance internally, as a leader, trainer, account manager or as an administrator. Our belief is that it is always best – and fairest – to fill new positions internally, in order to maximize the opportunities for our own employees to be able to make a career within Nordicom.
Get in touch – search for vacancies in customer service and sales
If you think this might be something for you, we'd love to hear from you. We are centrally located in Örebro, near the castle, in newly renovated and fresh premises with space for entertainment and socializing. With us, you represent well-known brands and receive good remuneration, pension provision and much more. Search our vacancies or send us your CV. We have many new projects underway, and if you are part of our staff pool, you are prioritized for new positions. We look forward to hearing from you!
To work in customer service
Working in customer service usually means that you answer existing customers' requests for help via telephone and e-mail. It can also include helping customers via chat on a website or via various types of social media. The most common cases that are handled via a customer service are invoice questions, contract questions, advice, questions about price and promotions, customers who want to buy a product or change their subscription and customers who want to end their subscription.
A customer service employee, depending on the company he represents, can also handle administrative tasks, such as taking care of bookings for customers, creating support cases, talking to craftsmen and technicians, troubleshooting different types of systems remotely, filling out order forms and sending out invoices and contracts.
Talking to a customer service agent is often the customer's only contact with a company. Therefore it is especially important that this contact feels personal and genuine, and that the employee has the knowledge and resources required to help the customer. As a customer service employee, you can be directly employed by the company you represent. This is sometimes called working "in-house". Alternatively, you can be employed through a partner company that handles customer service on behalf of another company.
What does a working day look like?
Most companies in customer service work during office hours, that is, usually from 08:00 or 09:00 and until 17:00 or 18:00 in the evening. For some customers, evening hours may also be required, as customers tend to call more after working hours. The days usually start with a team leader reviewing the day's estimated call volume and set targets for key figures. This is followed by 3-4 work shifts with varying amounts of incoming calls. Depending on the customer and on what is happening in the world, as well as whether you have current campaigns running at the moment, the amount of calls can increase or decrease.
What is it like to work with customer service?
Working with customer service is mostly a pleasant profession where you get to act as a problem solver for customers and assist them using various smart methods. It is both rewarding and developing to make a customer happy. The work is based on important skills such as problem-solving skills and social skills. When you don't know the answer to a question or manage to solve a matter immediately, you can turn to a database where you can easily search for the customer's questions. You learn to communicate with different types of people, young and old, and with different backgrounds.
It's no secret that some people find it a challenge to deal with dissatisfied or angry customers, but such situations are also among the most developing parts of the work. Those matters may not be the most fun, but they actually happen less often than you might think. Learning that particular skill is undoubtedly invaluable knowledge. Being able to deal with an angry and dissatisfied person in a smooth and methodical way, manage to calm down the situation and make the person concerned happy, is a good skill to have at hand in all possible contexts in life. In most cases, you work in a team where you always have the opportunity to consult a colleague or your closest team leader. In addition, you receive ongoing coaching and training to become better at customer management regarding the products or the service that the company represents, conversation methodology, word choice and word order, and sales.
The wage trend in the industry
Through solid work with influence from both the state side as well as from various independent and trade union organizations, wage conditions have improved on average. What is now almost industry standard is:
Higher basic salary and minimum according to collective agreement
Pension compensation and benefits such as health care allowance
Possibility to influence one's salary through sales
A good start to working life
Whether you're passionate about working with customer service or just looking for a call center job, we think everyone should have worked in customer service, or a similar position, at some point in their life. The communicative ability you build up, in combination with problem solving, contributes to you becoming a person with higher social competence and better stress management skills. These qualities are something that is used in many professions. As a customer service employee, you will get better at handling computers and IT systems, and at communicating both verbally and in writing.
5 advantages of working in customer service
In all professions there are both advantages and disadvantages. Customer service is no exception. For those of you who are curious about the work and are considering applying for one of our vacancies, here are 5 advantages.
It is a social work
You sit and work with a group of like-minded and happy people who, like you, are passionate about problem solving and helping the customer. You get new, varied challenges every day and also get to talk to many different kinds of people.
A developing work
When you work in customer service, you get to practice becoming a more stress-resistant, socially competent, persistent and patient person, to name a few examples. You learn to handle many different types of IT systems and soon become adept at dealing with software and internet services.
Comfortable office work with minimal physical strain
At Nordicom, you sit in a well-ventilated office environment with large, bright windows and use quality ergonomic equipment. You always have kitchens and break areas close at hand and work at Nordicom during both daytime and evening hours, with good opportunities to influence your schedule.
Good opportunities for advancement
Within customer service, there are several career steps you can take, which both increase your salary and your areas of responsibility. You start as a junior agent and can then become a representative. Then either trainer, administrator or help desk employee, depending on what suits you. The next step is sales coach, team leader or quality manager.
A fun job
Internal competitions, events and activities take place at regular intervals. We prioritize cohesion and want everyone in the workplace to get along well. In addition, we strongly believe in sport and exercise, which is a recurring theme at our events.
To influence one's salary in customer service
There are several different bonus systems that can be used in customer service. The most common involve an extra bonus when an employee has reached a certain measurable level during a given month. These parameters are usually about volume, customer satisfaction and total call time. Simply a way to ensure good productivity and that one has made an effort based on one's best ability to make customers happy. In addition to such bonus systems, a sales component is usually offered in addition to the basic salary. What this constitutes is very different and depends on the company you represent and the product you sell. In some cases, that possibility can make a big difference to the salary of customer service employees.
Part-time job in customer service
If you are studying or have another part-time job, there are opportunities to apply for a part-time position with us. Sometimes a part-time position can mean that you will work evenings and weekends, of course with OB compensation.
Work in customer service as a student
Nordicom is looking for both experienced employees and students. Our idea is that anyone can learn to become a star in customer service, with the right training. We offer good opportunities for extra jobs to earn money alongside your studies. We help you create a schedule that works in the long run.
To do his internship in customer service at Nordicom
For those who attend high school, there may be an opportunity to do an internship with us. We appreciate being able to give back to society and help young people who are interested in customer service and Nordicom. Of course, there are also possibilities that an internship can lead to extra work and/or employment in the future.