Why outsource customer service? 30% of customers may leave after 1 bad experience
August 29 2023
How did this happen and what can we do to increase the percentage of positive customer experiences?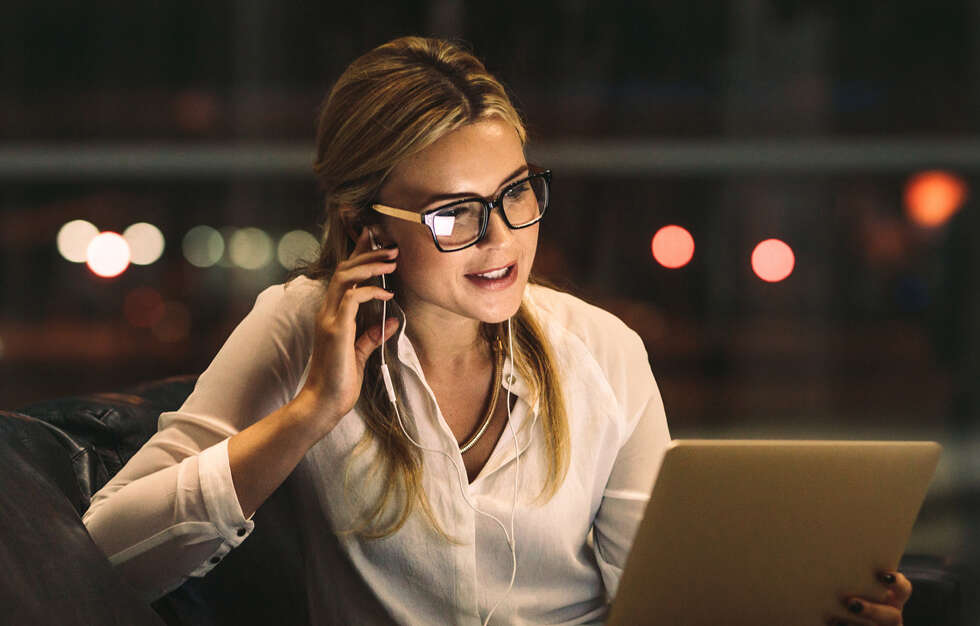 According to the survey Future of CX conducted by PwC in 2018, where 15,000 customers from roughly 15 countries had to answer questions about their customer experiences and their loyalty, thus 1 in 3 customers were prepared to leave a company after only one bad experience. Below is an analysis of the survey, our view of the market and the reasons to start outsourcing your customer service.
Current situation analysis
What has created today's customer behaviors, where companies often don't get a second chance? Partly, today's technology is part of the answer, because customers are generally used to quick solutions and that things just work. At the same time, there are now more players in most industries, which creates greater competition than before. This, in turn, has led to companies finding new ways to distinguish themselves and show their value.
The question may be asked, why outsource customer service? I'ts a decisive competitive factor
This is where, in our opinion, customer service comes into play and becomes a decisive competitive factor. Especially in industries where the product is basically the same, regardless of which company the customer chooses. Most customers are aware of this climate. They understand that many companies are willing to deliver an even better customer experience than their competitors, in order to earn customers and their loyalty. Today, the customer experience is more important than ever before.
What customers dislike
There is a lot of knowledge about today's customers and what they dislike. Here are some factors that recur in several surveys:
Waiting in a telephone queue
Being connected between different people and departments
Unnecessary repetition
Agents with poor knowledge or poor treatment
Badly configured chatbots
How do we define a bad experience?
Much is gained by showing goodwill, empathy and understanding of the customer's situation. According to the survey, 48% think it is the absolute most important thing. A timely apology can also go a long way. A bad experience is mainly about bad treatment, in our opinion, and is linked to a reluctance to solve the customer's problem. Secondary, it is about not getting enough good help, or that the agent does not have the knowledge to answer the question.
Finally, a bad experience can be due to a lack of accessibility. as the customer does not always get to interact with a real agent. He or she may then hang up in the phone queue, get frustrated with a chat, or be disconnected instead of forwarded. All of these situations take energy from the end customer, who many times has to spend too much of a limited free time to make their service or product work.
What can outsourcing customer service do – in the short term
In order to identify possible bottlenecks and elements that do not work, it is a good idea to introduce a feedback system aimed at everyone who tries to contact you in all channels. Then you can quickly eliminate technical challenges, such as customers leaving too early in the chat or phone queue. This can be remedied, among other things, by introducing strategies to shorten waiting times. Outsourcing customer service or answering service to cut call peaks is a good idea. But also troubleshooting and simplifying entry channels such as chat and social media, so that customers can be connected quickly and don't have to fuss to get their problem solved.
It is also important that your systems are integrated to a high level, so that they do not create unnecessary stress for the agent or contribute to customers needing to be gated too much between different channels and departments.
Don't forget agent feedback
Finally, feedback should not only be collected from customers but also from agents. Answers to important questions can come through their feedback. Can the systems be improved? What can we improve to make it easier for you to help customers? How do you experience your work environment? Satisfied and calm agents will greet customers with a smile on their face and with a genuine desire to help.
In summary
Identify bottlenecks through customer feedback systems
Shorten waiting times via e.g. outsourcing of customer service and increasing the proportion of cases that are resolved at first contact
Ensure entry channels are not obstructed by excessive filtering. Test and evaluate!
Integrate existing systems or invest in a modern help desk system
Ensure satisfied employees through internal feedback
What can customer service outsourcing do – in the long term?
Introduce a strategy and set goals for how your company will work with customer care and what goals you want to achieve. These goals must be linked to measurable KPI. They can advantageously be achieved in collaboration with an external outsourcing partner. A partner can drive development in the right direction and contribute ideas and insights through ongoing analysis of your customers via incoming contacts. Usually, the entire customer service function is not outsourced, but you keep some staff on site, who cooperate with the outsourcing company. Together you learn from each other and work towards jointly set goals.
Topics
Nordicom is a center for all needs in customer relations and we help Nordic brands with customer service, staffing and back-office solutions. Our services enable companies to meet their customers and create new value through the best possible customer experience.